Preventing Youth Marijuana Use
Legalization of Marijuana: Report from Colorado
The following 30-second Public Service Announcements (PSAs below) feature our local youth educating about the high levels of THC (main chemical in marijuana that causes the high) and the many changes in the makeup of current marijuana. This media campaign was shared on TV, radio, theaters, social media, billboards, banners and print ads.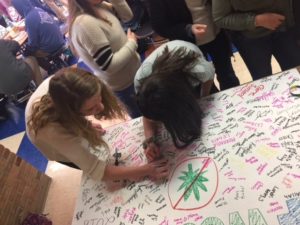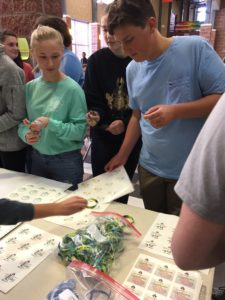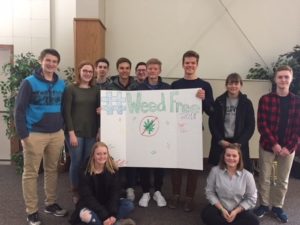 On April 20, 2018, SAFE Youth organized #WEEDFREE events at each of their 11 schools. SAFE Youth members asked their peers to sign a large pledge sheet during lunch, after signing they received #WEEDFREE bracelets and stickers. The stickers had positive messaging like "I like my IQ" and "I am motivated". Facts cards were also placed on each lunch room table and the pledge sheets were hung up for all the students to see that there are plenty of students who don't use marijuana on April 20, or ever.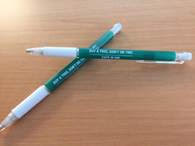 Holiday mechanical pencils with a message of "Buy a Tree, Don't do THC" were given out to all high school students in our three counties.
---
Current PSAs